Suppose you think of recreating your business into a franchise that can stand tall amidst competition and last across generations. In that case, you need to have seasoned commercial lawyers.
Yes, you heard it right. And you will always get the best if you make it your first step.
Ideally, it is best to hire commercial lawyers at the planning stage. When you are yet to determine the form and operations of your business, you would need the expertise and knowledge of commercial lawyers to make an informed decision regarding your business name, location, employees, and even your business goals and objectives.
More so, they will advise you on how to prevent several possible lawsuits. You can also be sure of a well-corrected, balanced contract and have a rest of mind about your company's intellectual property. How about handling tax laws? That's another reason you don't have to wait till things get complicated before involving commercial lawyers.
Of course, the expatriate service of commercial lawyers can be somewhat expensive. But it will save you much money, time, and effort in the long run. From experience, hiring a commercial lawyer is the best way to start your business on a solid foundation. The healthy partnership will enable you to cover every loophole and enjoy a smooth ride to huge profits.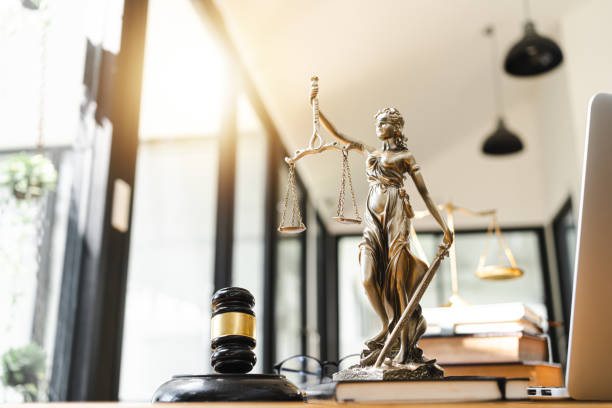 You can get several benefits from hearing about commercial lawyers as a startup. Let's explore the best 5 of them and how they help your business grow faster.
5 Ways Commercial Lawyers Can Help Your New Business Save Money
1. Prevention and solving of problems
Commercial lawyers are trained to handle the business of any size specifically. That's why they know how to go about the entire process from start to finish without complications.
Commercial lawyers are undoubtedly great at solving even seemingly impossible problems. In that light, they will stand by you when issues arise in your business and provide cost-effective solutions that get things back on track.
More than that, they have the vast knowledge to prevent problems from happening. That's why you don't have to wait till things become complex before involving them in your business.
Commercial lawyers will ensure that you sign only a written agreement that will be an absolute advantage for your business. There's nothing to worry about; they are they to help protect the ultimate interests of your business. Also, they have the resources to provide a functional checklist to keep all your legal in a safe place. Those legal documents may include an operating agreement or employee handbook.
Moreover, commercial lawyers will help you establish solid policies to reduce the risk of staff lawsuits. Typically, they would have guided or helped you to write a detailed employee contract. That way, you can fire any employee that refuses to perform according to responsibilities without being sued by the employee.
It is the responsibility of commercial lawyers to ensure your business has a well-documented statement that expresses the terms for termination of appointment at any time.
All the above documentation and preparation will protect your corporation from any problem when the business commences operation. And you can only get it right if you hire a commercial lawyer at the planning stage of your business.
The process of a self managed super fund setup requires meticulous attention to detail and comprehensive documentation. By carefully completing all the necessary paperwork and preparations, you can shield your corporation from potential challenges as your business begins its operations. To ensure a successful SMSF setup, it is highly recommended to engage a commercial lawyer during the planning phase of your business. Their expertise will prove invaluable in navigating the complex legal requirements associated with SMSFs, guaranteeing that your fund is structured correctly and your business can operate smoothly and legally. With professional legal assistance, you can establish a solid foundation for your SMSF.
2. Compliance with state business laws and ethics
Commercial lawyers will help you understand what is required of you and your new business in your preferred state of operation. They will help you navigate and get familiar with the legal protection available in your region or state. They will also assist you with franchise registration in the state and guide all the possible investments you need to make and the volume of advertising you need to push accordingly.
How else can you understand the franchise rights available for your business in the region without a commercial lawyer? No way! As a matter of fact, startup business owners are expected to understand what it means to establish a business in a particular state before making it official. Else, you might be walking majestically towards unavoidable legal expenses that may affect your business.
One of the ways your commercial lawyers can help you navigate the laws of the region is by developing benefits or loyalty programs for your employees. They can also help you to understand how to comply with healthcare laws for employees.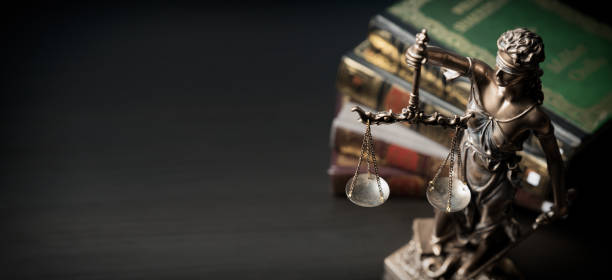 3. Guidance on partnership
Suppose you plan to partner with another business or individual (which is almost inevitable for startups). In that case, you need the help of a commercial lawyer to create a balanced partnership agreement that will favour your business as long as the partnership exists.
Commercial lawyers understand the deeds of partnership to the core, and they will advise you appropriately on what to add or subtract when drafting a partnership agreement. That's not all; they will scrutinize every word in the agreement paper to make sure there are no hidden conditions that can put you at a disadvantage in the long run.
They will also help split the business's profits in the appropriate proportions that won't cause disagreements among partners. Commercial lawyers will also set provisions that will work in your interest if your partners decide to leave or pass away.
4. Protection of intellectual property
Commercial lawyers will help protect every intellectual property belonging to your corporation. You need the experience and expertise of commercial lawyers when registering your business name, trademark, copyright, And more. Of a truth, you can choose to do this yourself but be prepared to spend more time and money than necessary. It is always advisable to involve experienced law practitioners who understand the ins and outs of the process to reduce the lengthy process and make it less stressful.
5. Tax Management
Commercial lawyers will help you navigate the intimidating taxes without hiring an accountant. That's one of the core benefits of hiring a commercial lawyer. They will step in to cover up for other professionals, consequently helping you to reduce expenses. You will gain more profits if you have a commercial lawyer with your business's best interests.
In Conclusion
Hiring a commercial lawyer remains the best way to establish a new business that consistently brings in huge profits and stays above the competition across several generations. Legal practitioners know how to set realistic business goals and how best to achieve them without stress. And, they don't charge beyond the necessary. Meanwhile, having a commercial lawyer on your team is best to enjoy lasting benefits.